My Pain gave me Purpose which has led me to my Passion.
5 Second Rule Bracelet Founder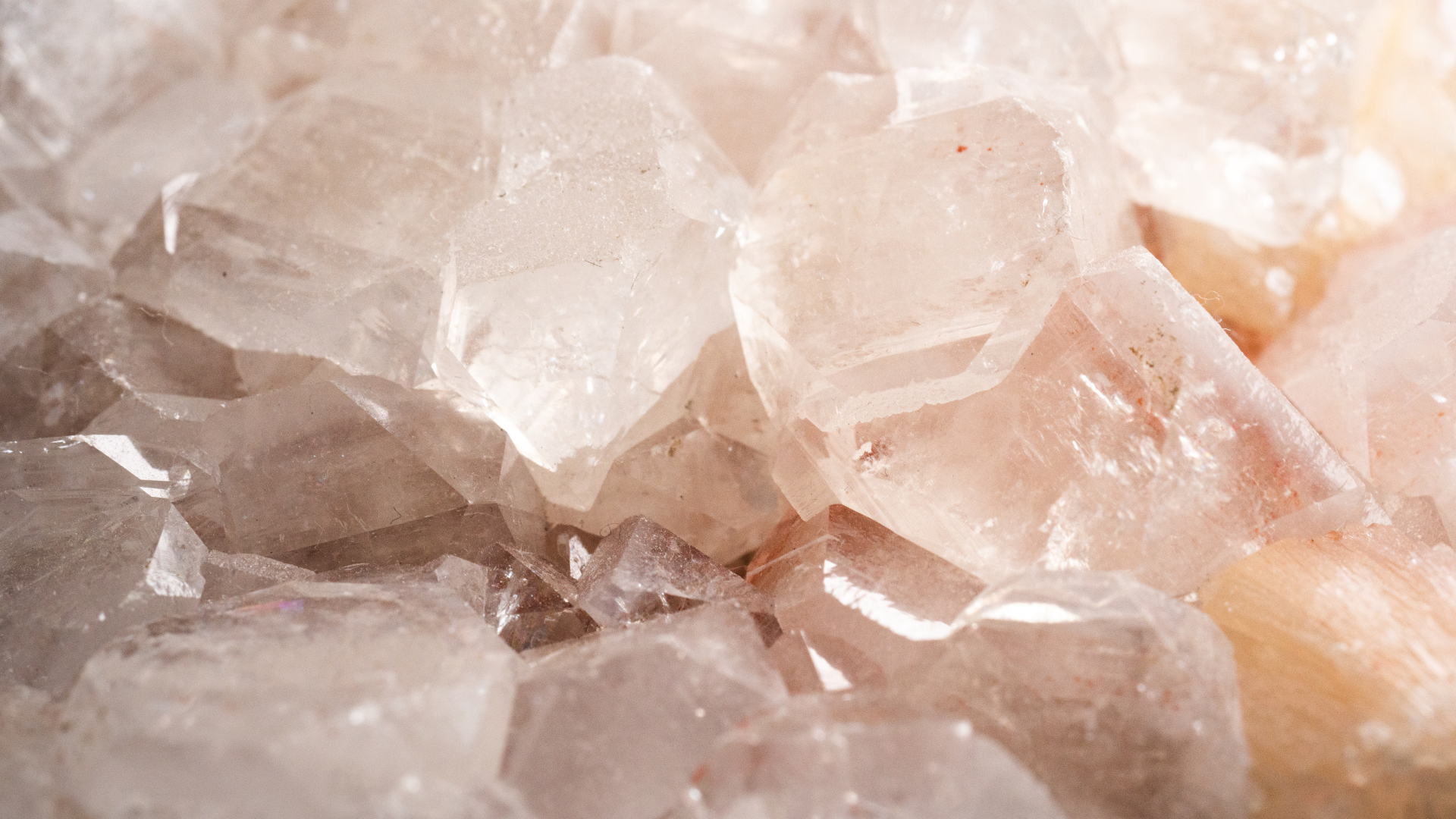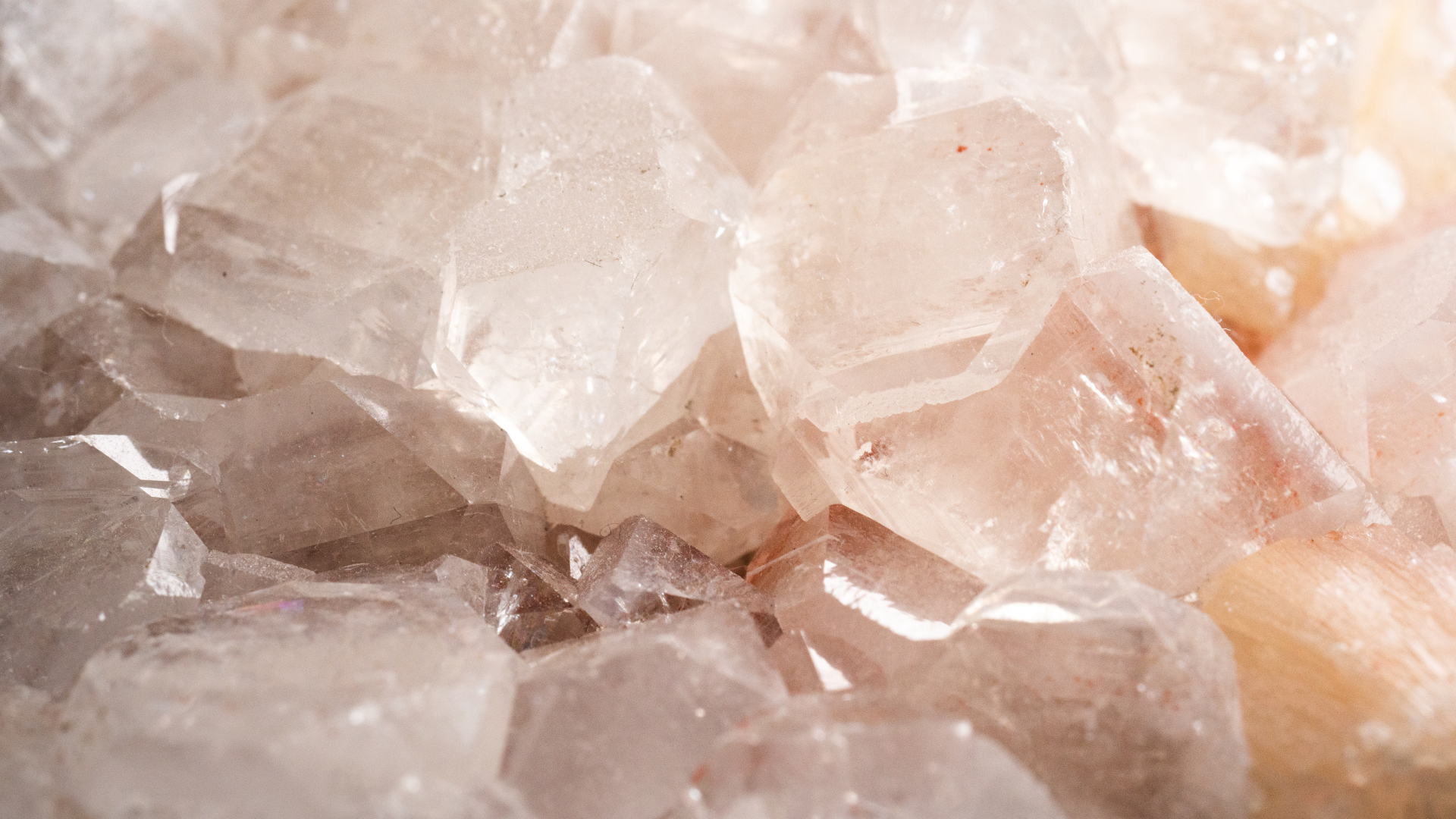 The 5 Second Rule Gemstone Bracelet is a reminder to act when that little voice in your head says, "I can't."
Meet Pam Emmil, a loving wife and mother to two adult daughters.  Pam is a driven entrepreneur and is on a mission to break the stigma of mental illness and addiction.  The 5 Second Rule Bracelet has given Pam the platform to publicly speak about her sobriety story.  Her mission is to design products that inspire and to find your strength within.  A simple word on a charm on the 5 Second Rule Bracelet can make someone's day a little brighter and happier.  Her designs are trendy, stylish, and affordable.  
Pam, who overcame opioid use disorder, designed the 5 Second Rule Bracelet, a mindfulness tool to help her brain settle down and to help her focus. She never intended to create a business from this tool.  However, when the good Lord spoke to her in prayer and meditation she listened, and she went to work. 
She made a stretch gemstone bracelet and placed it on her left wrist and would touch one of the neutral-colored Pink Zebra Jasper beads one at a time as she counted backwards, 5,4,3,2,1.  She would then touch the Aura gemstone (the clear bead) for a moment of grounding and or to act on positive action. When you mean what you said and stand in your truth, you simply touch the Aura gemstone (the clear bead) and say in a whisper to yourself "I am safe," "I am loved," "I can do this!" You make the choice to change negative thinking into a positive behavior.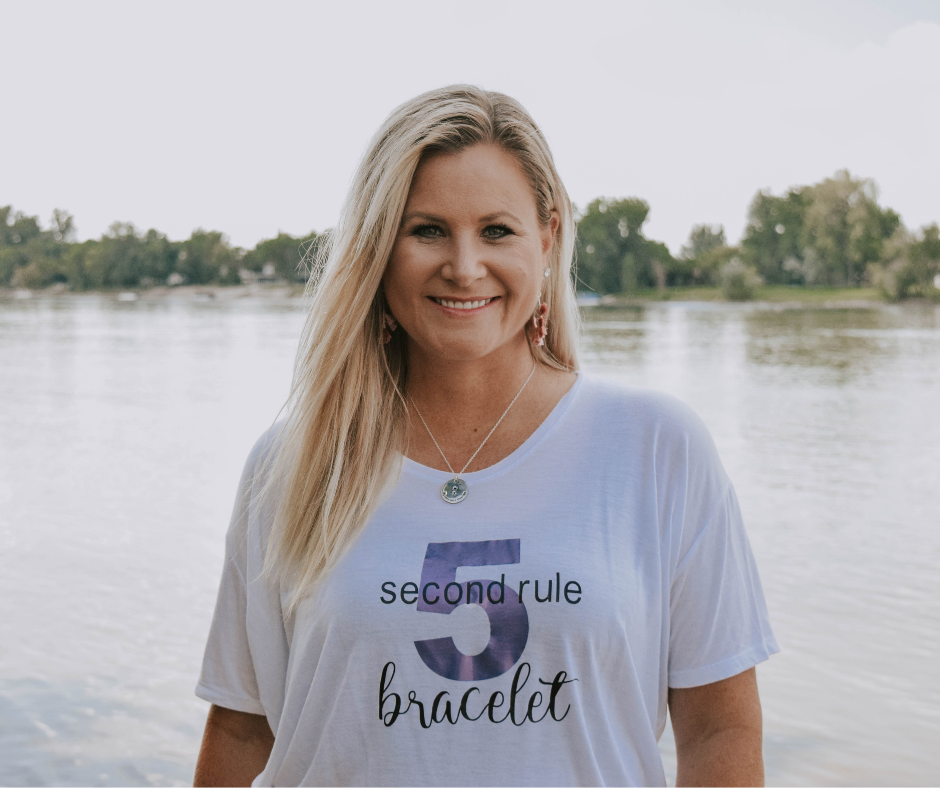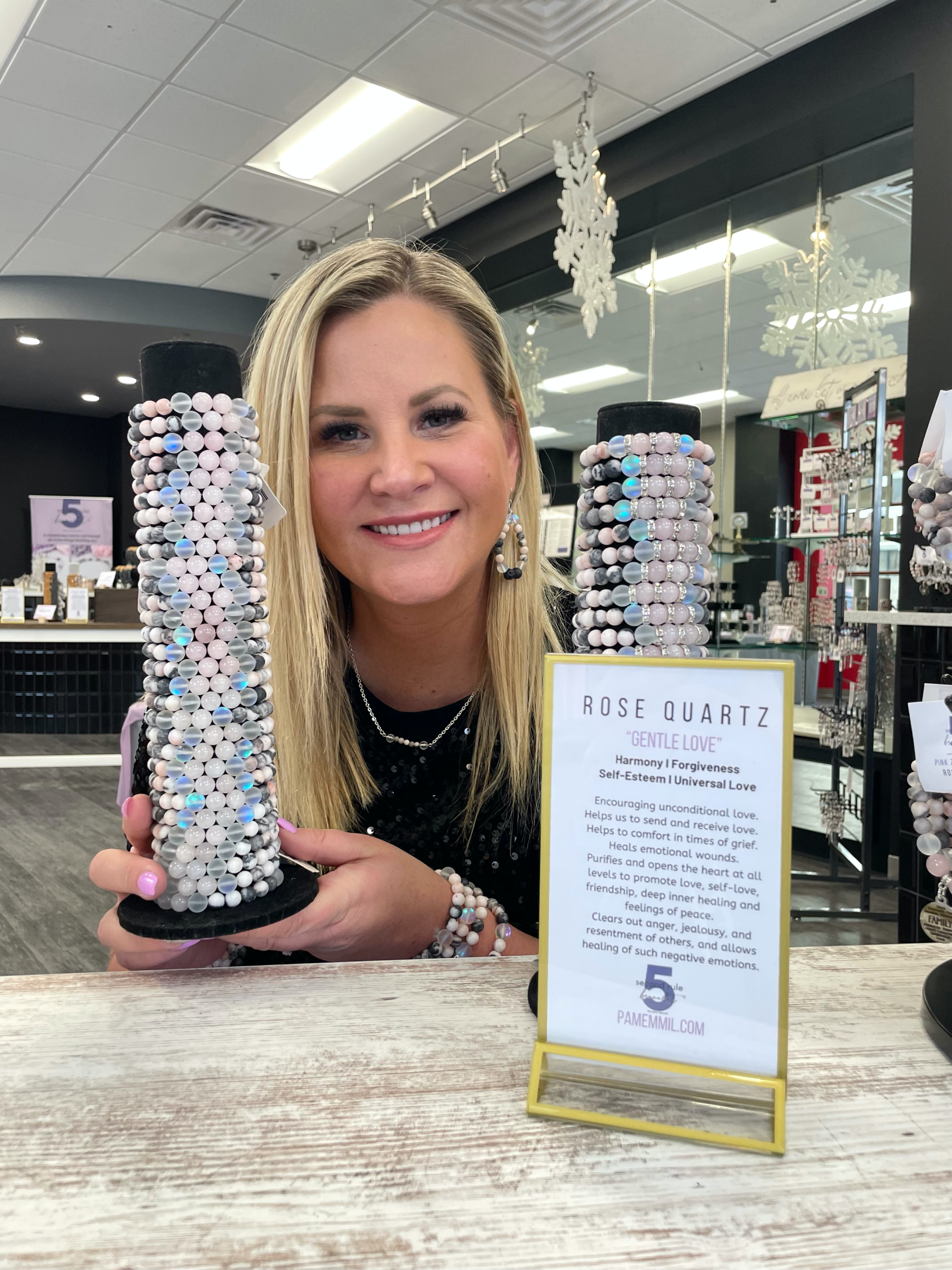 When Pam is selling the 5 Second Rule Bracelets, a handmade gemstone stretch bracelet at vendor shows, it is humbling for her to watch people go from the shock of how beautiful the bracelet is, to ask, "How can the gemstones help with anxiety?" "How is this a mindfulness tool?" "Does this really work?"  And then when they look down at the bracelet or ask her a question about the gemstone, they become cognizant that they have been holding their breath without realizing that they are doing so.  Pam then teaches them to count backward, 5-4-3-2-1 as they touch the Pink Zebra Jasper stones then touch the clear Aura stone and set that positive affirmation or action.   Sometimes they will hear an inner mantra silently coming after them "calm down" or "relax" or "relax breathe".
When she is showing young children this technique, they get so excited as they count backward and hold their breath.  Sometimes Pam must remind them to release their breathe and repeat the counting backward if they need to count continuously.  They get very excited about doing this technique.  Pam has head from so many parents how this simple tool is helping them in school and at home. 
Pam's mission is to help people of all ages understand how they can use the different healing gemstones that she offers as a tool to improve their mental health. Pam is creating a line of bracelets with the intention of helping others feel safe, loved, and grounded with the power of gemstone therapy.
It is a fashionable way to wear a bracelet and create awareness. It is also a powerful 24/7 tool for the mind. This bracelet can help you stay on track with your goals by encouraging you to change your negative thoughts into positive ones. Wear it as a reminder to stop self-doubt and negative thinking and to act on positive actions and behaviors.
Live your best life one day at a time.
Treat others with kindness.
Believe you are more than your circumstances.
Working your passion should not be hard work but you need to hustle hard.
God has a plan for you.  Listen and follow his plan, not your plan.