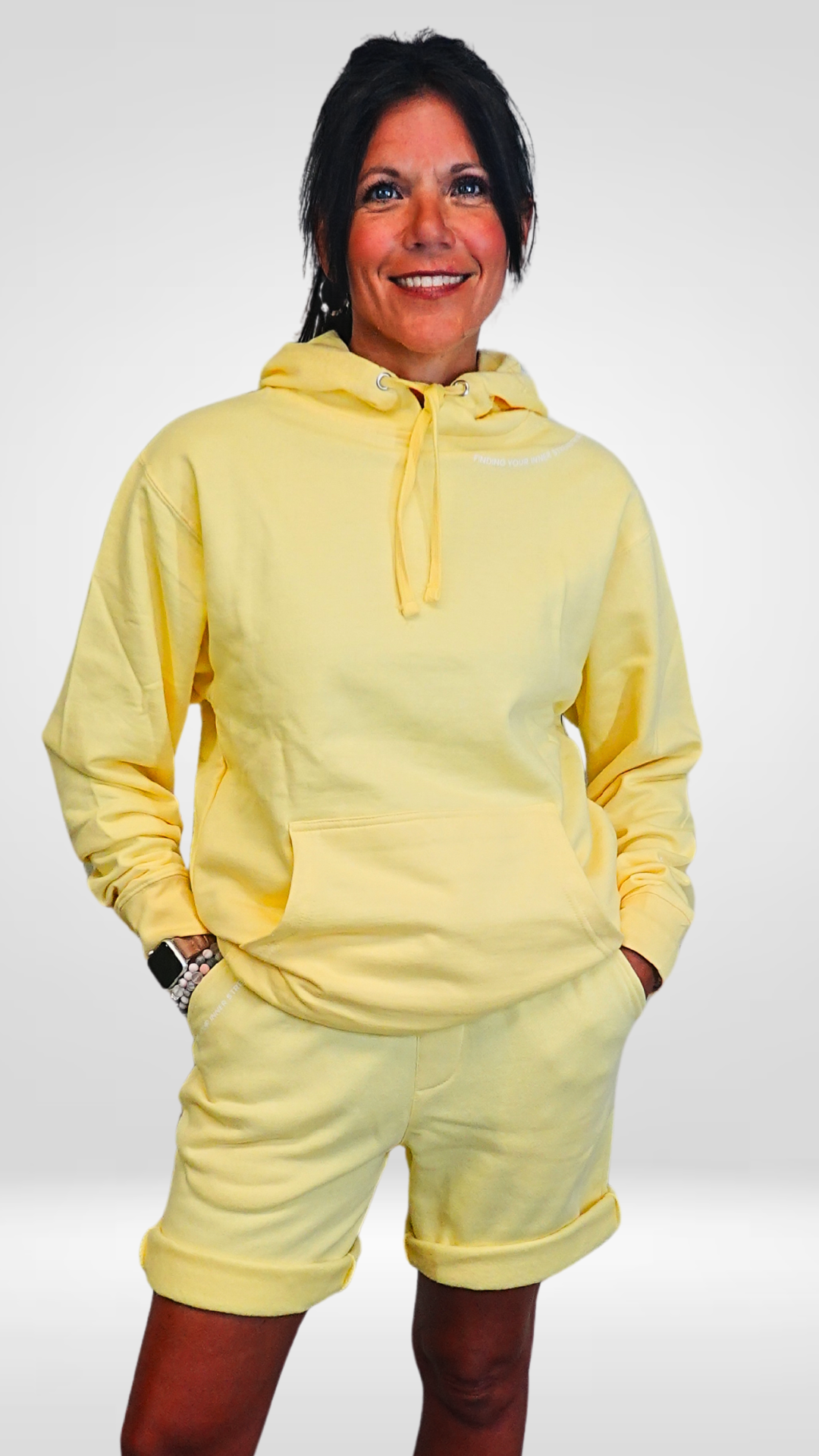 Dear Person Behind Me... Purple Long Sleeve T-Shirt
Elevate your style and spread a message of compassion and unity with our "Dear Person Behind Me" quote clothing. Wearing this powerful message, "Dear person behind me, the world is a better place with you in it. Love the person in front of you," allows you to visually express your commitment to making a positive impact. It empowers both you and others to radiate love and kindness in every step. This inspiring quote fosters a positive outlook, encouraging individuals to be their best selves.
Our long sleeve t-shirts are more than just clothing; they carry profound meaning and serve as a reminder of your inner strength within and the positive impact you can make in the world. The quote has been thoughtfully designed and beautifully displayed on the back of your long sleeve t-shirt, making a bold statement and igniting emotions in those who see them.
When you wear our clothing, you become a walking testament to resilience, compassion, and understanding. You embody the belief that every person behind you deserves to feel special and that your story, as well as theirs, is far from over. Together, we can break the stigma surrounding addiction and mental health, spreading love, positivity, and empowerment.
Handcrafted with careful care, our clothing offers both style and comfort. The oversized fit allows for a trendy and relaxed look, while the high-quality materials ensure durability and lasting comfort.
Featuring the trendsetting slanted tag line on the left side of the collar. Together, let's unleash our inner strength within and inspire others with every step we take.
Our clothing is unisex, which means they do a run a bit larger. Make sure to take a peek at our size chart to guarantee you are getting the correct fit for you!
Our handcrafted lettering, features a unique colored puffed ink to create a distinctive raised effect on the clothing.
Experience the comfort and quality with our long sleeve t-shirt.

Crafted from premium 5.5 oz, 100% ring-spun cotton sourced in the USA, it delivers an incredibly soft and cozy feel against your skin.

Designed for long-lasting durability, it features double-needle cover stitched construction that can withstand daily wear and washing.

Enjoy enhanced comfort with twill neck tape, ribbed collar, and cuffs, ensuring a snug fit that stays comfortable all day.

Plus, the shoulder-to-shoulder tape maintains its shape for a consistently flattering silhouette.

Elevate your wardrobe with this exceptional piece of clothing
To ensure the longevity of your clothing, we highly recommend the following care instructions:
Begin by turning your garments inside out before washing.
Opt for gentle, hang drying methods whenever possible.
If you must use a dryer, choose a low tumble setting.
These steps are essential in preserving your clothing's vibrancy and preventing shrinkage, ensuring that your cherished pieces remain in excellent condition with every wear.
We process and ship orders within 24 hours from Monday through Wednesday.
However, please note that due to our vendor shows and travel schedule during the weekends, any orders received from Thursday to Sunday will be shipped on the following Monday.
Thank you for your understanding.